That's what are Friends for
This play is appropriate for ages 13 +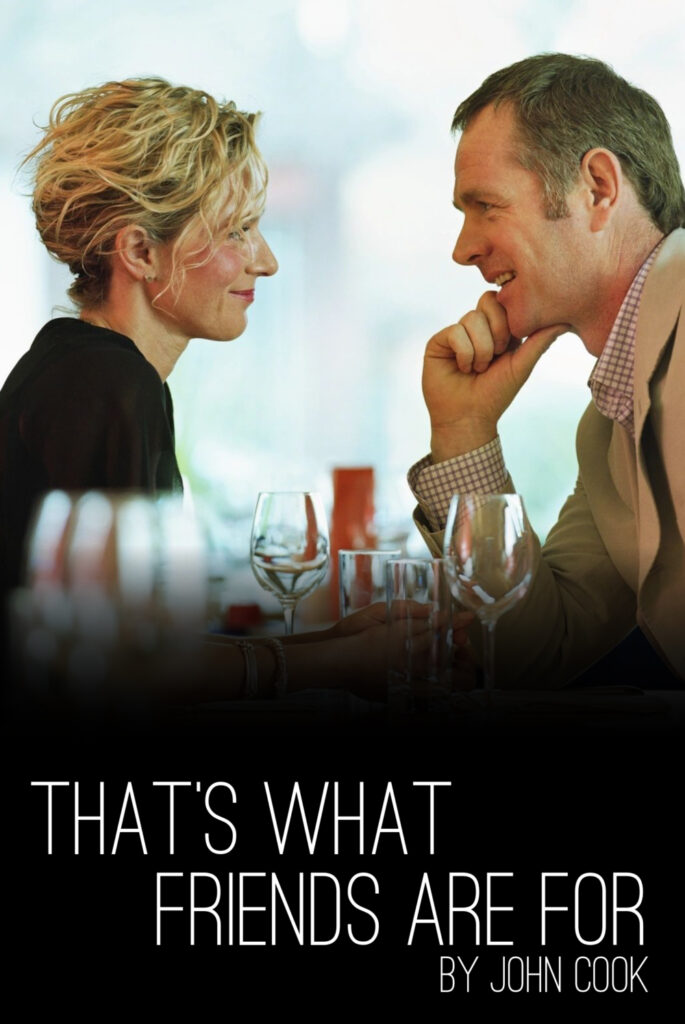 Present day.  In a Canadian city
When Larry Deker gets laid off from his job at the factory, his friend Charlton offers a somewhat bizarre and unconventional opportunity for Larry to become rich. 
Then there's Margaret Forsythe, a hard-working interior designer, trying to eke out a living. As their paths converge, Larry and Margaret encounter confusion, deception, and mistaken identities in their search for the true meaning of friendship.
Rates for Independent companies will be at the industry standard.
Applications for the amateur (community theatre) rights to John Cook's plays are administered through The Playwrights Guild of Canada (PGC).