This play is appropriate for ages 13 +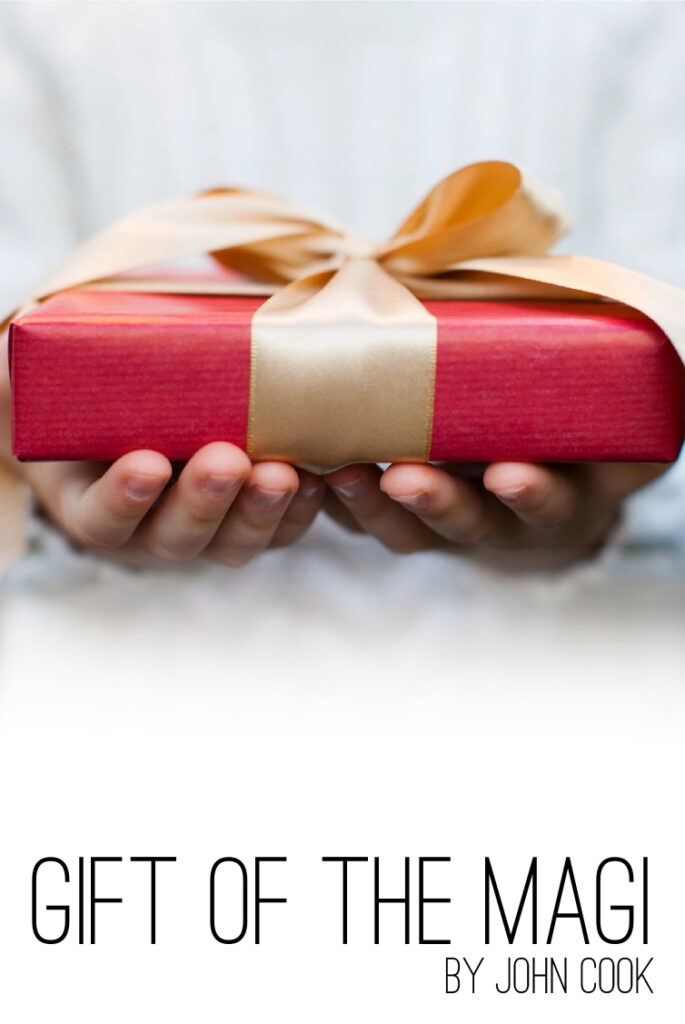 Christmas, 1905.  In a Canadian city.  This story was adapted for a theatre production, where the audience is transported back in time to the Golden Age of radio.  Just like back then, the 'studio audience' gets to see the actors reading their scripts at their microphones, and watch the Foley create sound effects.  The script includes the option of having live singers perform songs from the forties at one point during the show.
The Gift of the Magi, by O. Henry was first published in 1905.  It is a classic tale of a young husband and wife who have little money but want to buy a special gift for each other at Christmas.
Rates for Independent companies will be at the industry standard.
Applications for the amateur (community theatre) rights to John Cook's plays are administered through The Playwrights Guild of Canada (PGC).